They have the ability.
We supply the opportunity.
Boys Hope Girls Hope scholars apply for a spot in the program and come to us with a hunger to learn, grow, and BE the hope. Some require a place to live and some don't, but all need access to our long-term support, a quality education, holistic programming, a dynamic environment with other focused young people, and other resources necessary to thrive.
100%
serve in the community
100%
participate in extracurricular activities
100%
receive college scholarships
99%
of graduates go to college
WE'RE BEYOND A SHORT-TERM SOLUTION.
WE TAKE A LONG-TERM AND COMPREHENSIVE APPROACH.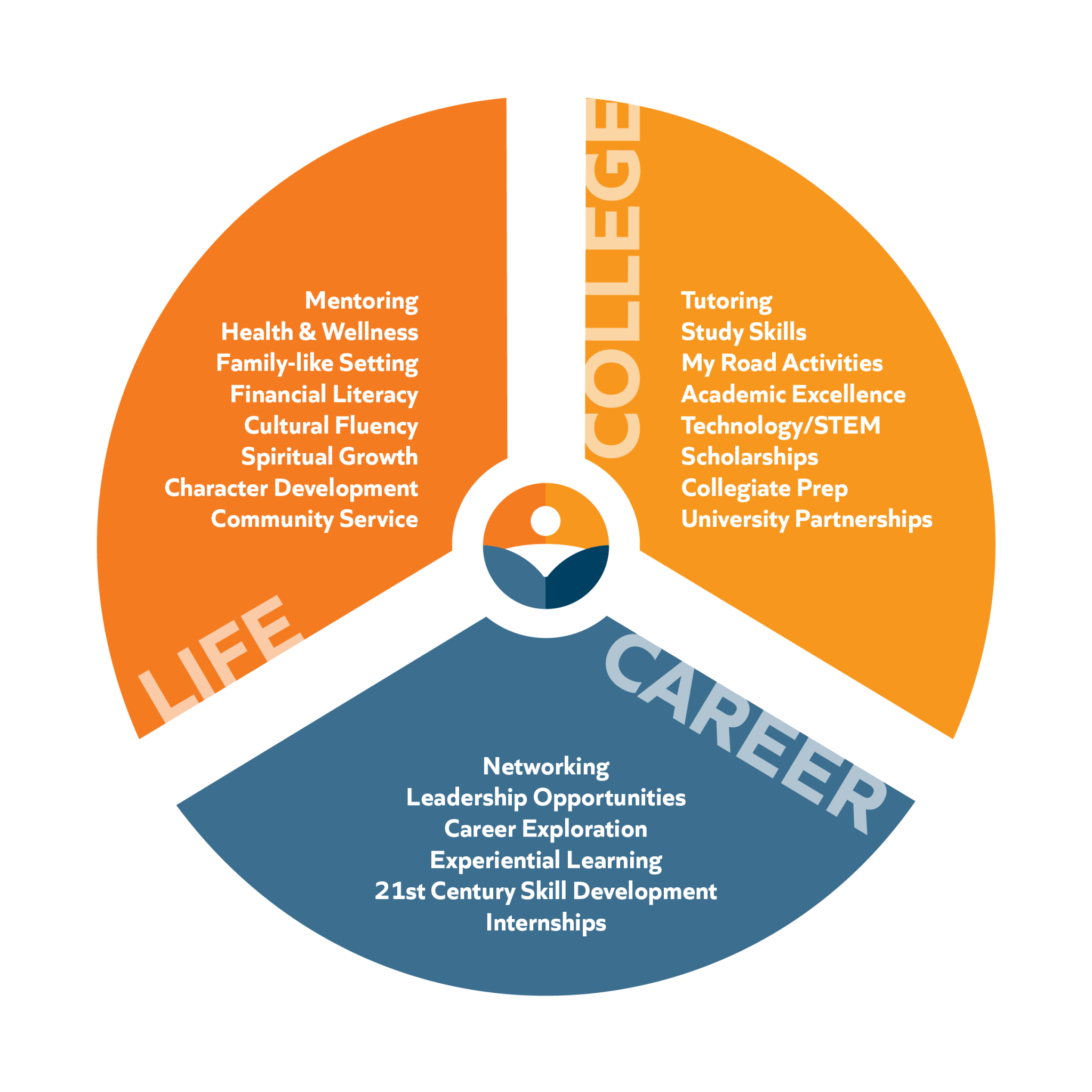 We serve young people with recognizable grit and determination needing access and opportunity. Need includes a variety of tough situations such as poverty, family stress, parent/guardian illness, neighborhood violence, or underperforming schools—most anything that would create significant barriers to a child reaching his or her full potential.
Both male & female students

Young people ages 11-14 at admission (Residency); summer before 8th grade (Academy)
Capable of Rigorous Academic College-Preparatory Work
Perform at or above grade level
Demonstrate integrity and leadership potential
Need for a long-term, value-centered, nurturing setting
Willing to volunteer for the program, understands and accepts expectations
Relates positively to peers and adults
Has a family or guardian that is supportive and willing to adhere to program expectations
All Boys Hope Girls Hope Scholars, both in our Academy and Residential pathways, participate in quality holistic programming. Whether they live on site or are stay after school, they learn and grow together at our state-of-the-art Campus of Hope.
Long-Term
Boys Hope Girls Hope Scholars begin their journey with us in 9th grade and stay with us through high school, college, and career launch.  Whether in our Academy or Residential pathway, Scholars move along together as we channel their energy and leverage their talents, strengths, and passions into an individual plan that helps them reach their full potential.
Empowered Learning
Boys Hope Girls Hope Scholars get ongoing academic support such as tutoring and college preparatory coaching.  Residential scholars receive an academic scholarship, affording them an opportunity to get a first-class education at one of our partner schools.
Life Preparedness
In addition to help with their academics, all Scholars learn basic skills they need to live happy, productive lives, such as budgeting, communication skills, household chores, planning for the future, following a recipe, travel basics, and opening a bank account.
Personal Development
Boys Hope Girls Hope programming includes social & emotional awareness and physical activities that promote all-around health and well-being. Scholars are encouraged to explore their own spirituality as a critical part of living a healthy, well-adjusted life.  All Scholars are encouraged to participate in extracurricular activities that feed their purpose and passion.
Leadership & Service
Boys Hope Girls Hope Scholars are taught to become people for others—to live with purpose and give back to others in need.  This is reinforced through community service; dialogue about important global and local issues; and the development of their own passions for social justice and being a change maker in their family and community.
College & Career Readiness
Our career preparation and leadership programming helps scholars identify their strengths and talents and what future careers they are interested in.  Then, with mentoring, setting educational goals, planning, assistance with jobs and internships, as well as mock interviews and other experiential opportunities, we help get them there. Boys Hope Girls Hope remains a network of support for our Alumni.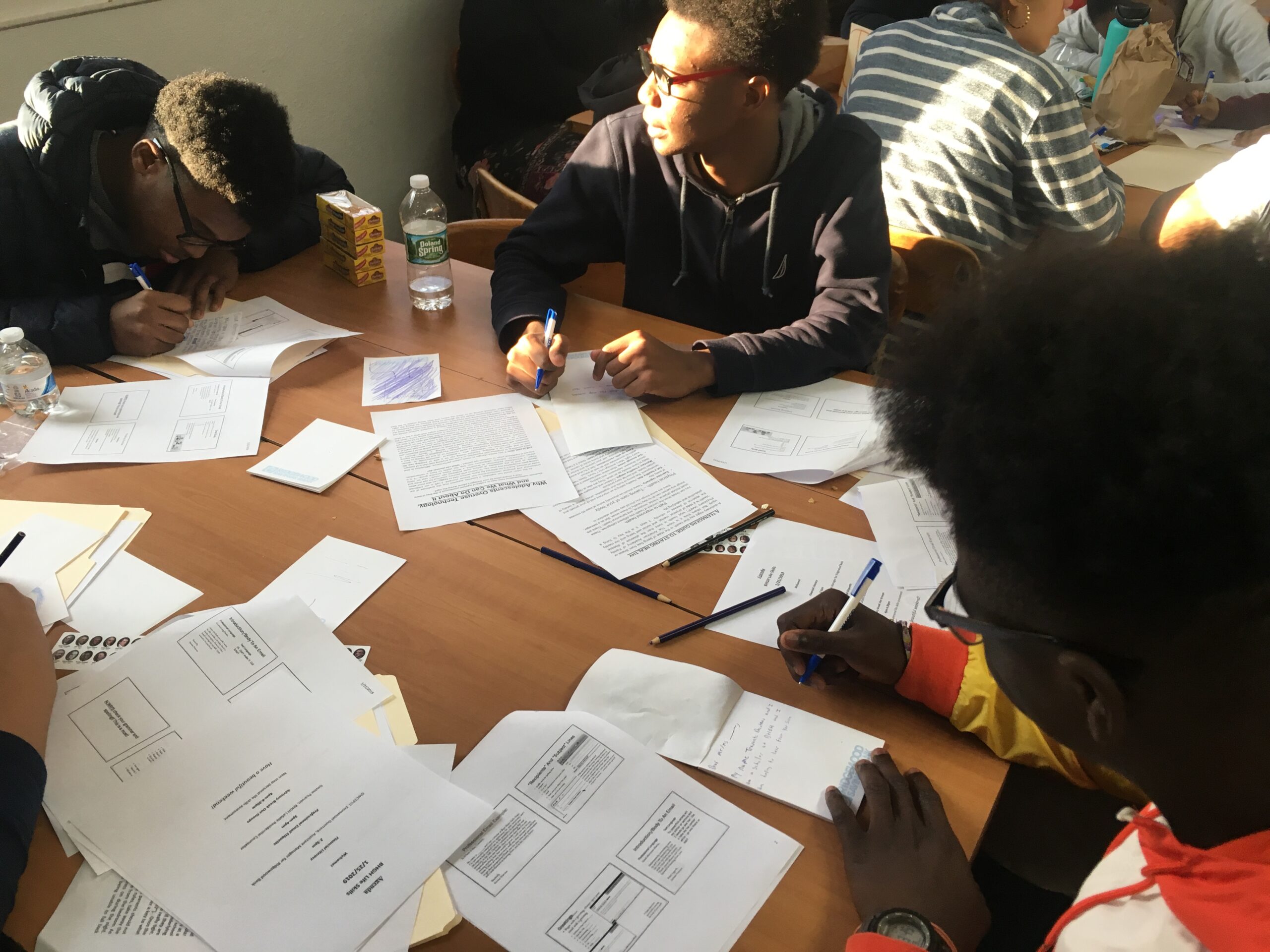 Academic focus is in Boys Hope Girls Hope's DNA. We believe in the transformative power of education to develop lifelong learners, and we utilize robust support tools and opportunities for enrichment and enhanced learning to prepare our scholars for post-secondary education and beyond. Led by the Directors of Academic Success, these tools include Individual Academic Plans, Academic Advisory System, Structured Study Hall, weekly tutoring, our network-wide My College Road Tracking Software, and our Cover-to-Cover Book Club literacy initiative.
COVER TO COVER
A weekly "book club" that explores grade-appropriate developmental themes and/or societal issues. Scholars gather in groups and are led in discussion to engage in conversations relevant to their experiences, while also deepening their understanding of the text.
FINANCIAL LITERACY
Outside experts come in to hold sessions in financial literacy for each class.
TECHNOLOGY
We have experts in the tech field come to speak to scholars for Guess Who's Coming To Dinner. Scholars will be broken into groups and will be assigned different technology platforms to research and present to their classmates.
REPORT CARD NIGHT
Conducted at the end of each quarter, families come in for scheduled appointments where they meet with academic advisors and program staff to discuss in depth the scholars' current academic, behavioral, and social-emotional progress and well-being within the residence and the program.
SUMMER ENRICHMENT
This supplementary programming provides upper-classmen with the opportunity to expose/advance their skill set in areas of interest. The younger scholars will be provided with basic reading, writing, and mathematics support during the summertime to prevent summer learning loss.
ADVISORS & ACADEMIC PLANNING
We focus a lot on the support of scholar's academic success. Directors of Academic Success will hold one-on-one meetings to discuss semester goals and planning, while full-time support staff members are assigned to a cohort of scholars to advise.
STRUCTURED STUDY HALL & TUTORING
We offer optional ways to aid in scholar success. Virtual tutoring for math, sciences, and languages and in-person study halls are all available to scholars daily.
SCHOOL SUPPLY DRIVE — Donate to our scholars today! »
The mission of the College Access Program at Boys Hope Girls Hope of New York is to get scholars to and through college. We do this by offering a comprehensive college access, persistence, and success program. Scholars receive services from ninth grade through college graduation.
APPLICATION LABS
During college application season, senior scholars receive individual support and attention to assist with completing their college applications and forms.
FINANCIAL AID WORKSHOPS
Senior scholars receive individualized support, along with their families, on how to navigate the financial aid process through scholarships, grants, opportunity programs, and completing the FAFSA.
COLLEGE KNOWLEDGE WORKSHOPS
Geared toward first-generation college-going scholars, weekly workshops are led by the Director of College Access and Alumni Support to provide pertinent information for navigating the complex college process. 
COLLEGE CAMPUS WORKSHOPS
Conducted both locally and regionally, scholars from 9th grade through 12th grade get to learn about different colleges through being on a campus and learning more about the schools through tours and meetings with the college admissions departments.
COLLEGE REP VISITS
College representatives visit both residential dorms to present the programs and resources offered to prospective and current students. Scholars can gain a better outlook on whether this college could benefit their career and personal goals this way.
COLLEGE WRITE-A-THON
A three-day session with seniors, staff, and volunteers where seniors are receiving feedback on their college essay supplements and personal statements.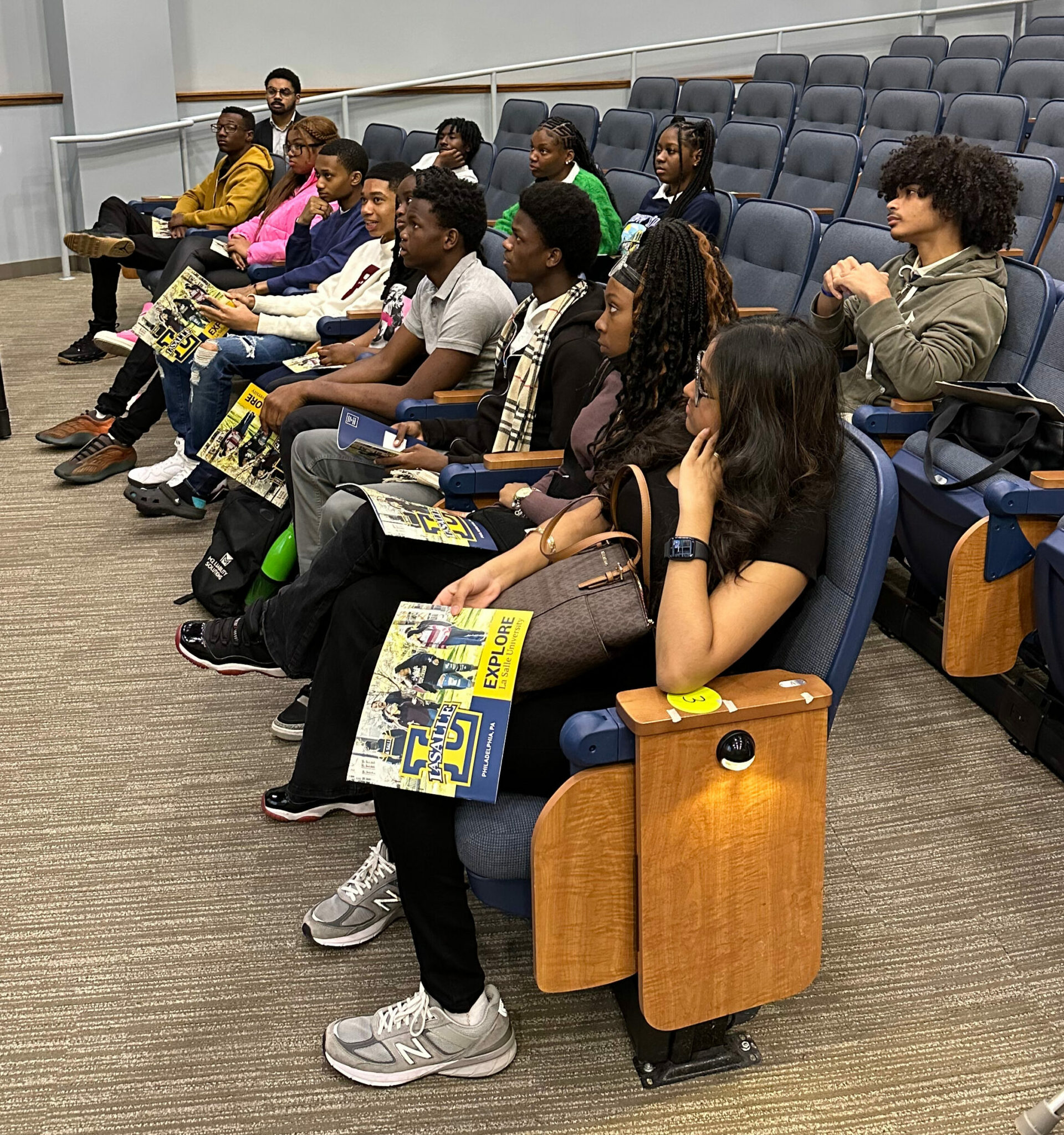 100% accepted into 4 year colleges
71% First-generation college students
100% received partial financial support through grants and scholarships.
Received over $1.3M dollars in scholarships and grants.
Earned a total of 87 acceptances to 55 different colleges and universities.
100% accepted into 4 year colleges
89% First-generation college students
100% received partial financial support through grants and scholarships.
Received over $2.5M dollars in scholarships and grants.
Applied to an average of 16 colleges and universities and received acceptances into an average of 8.
Earned a total of 136 acceptances to 77 different colleges and universities.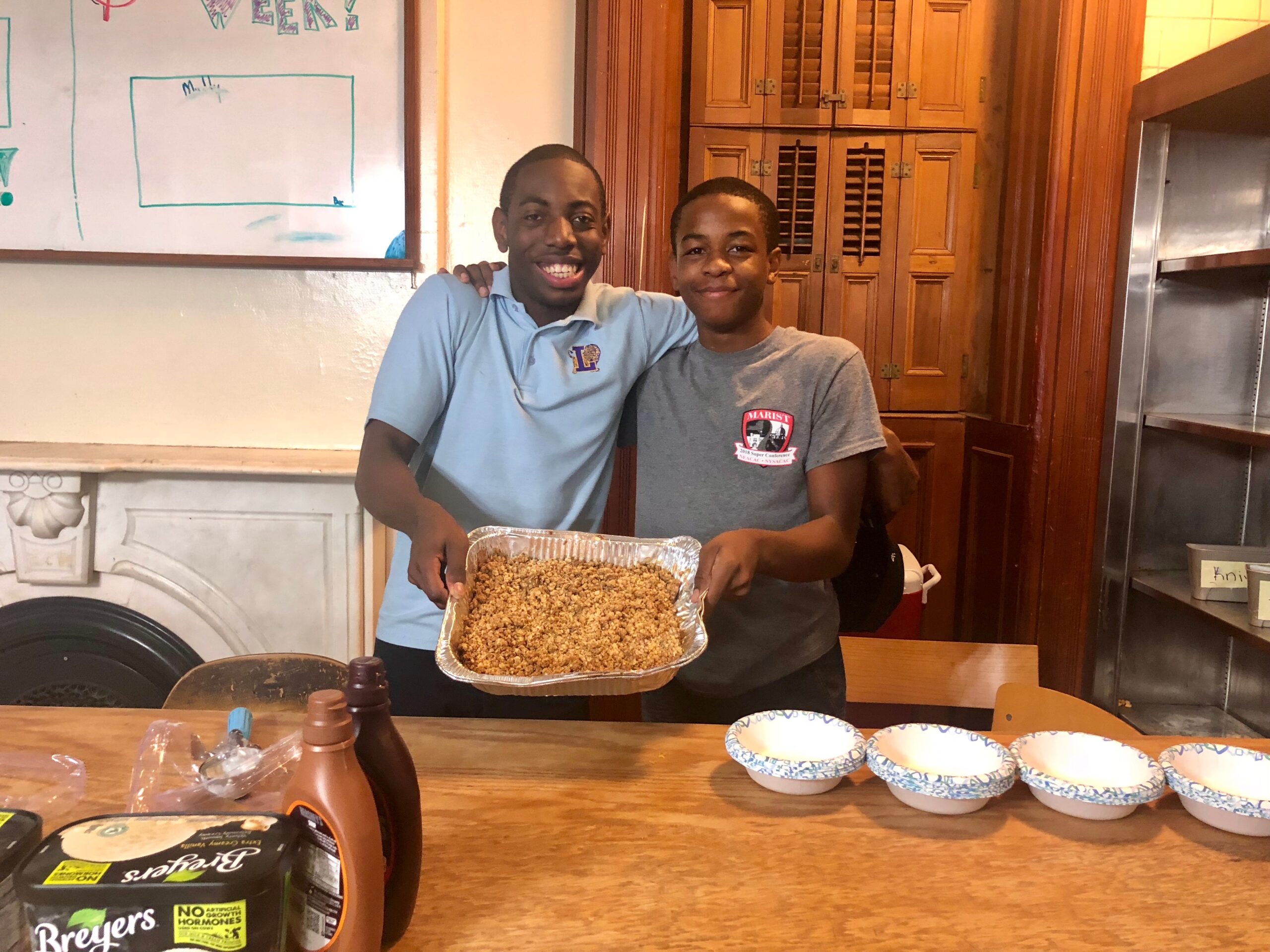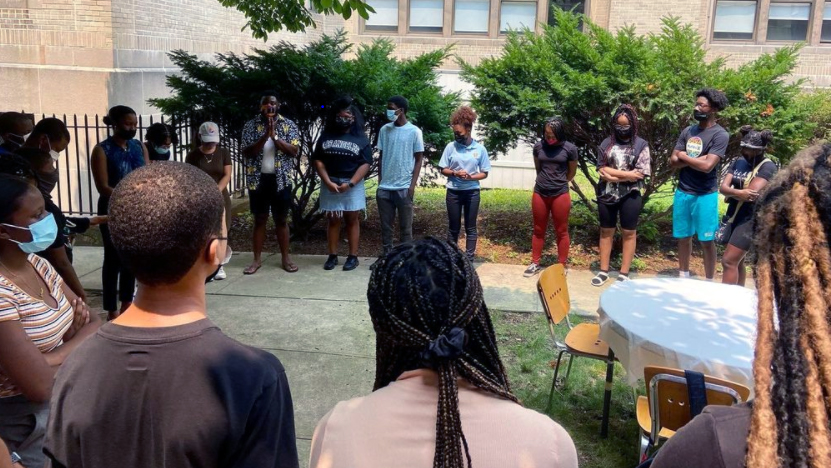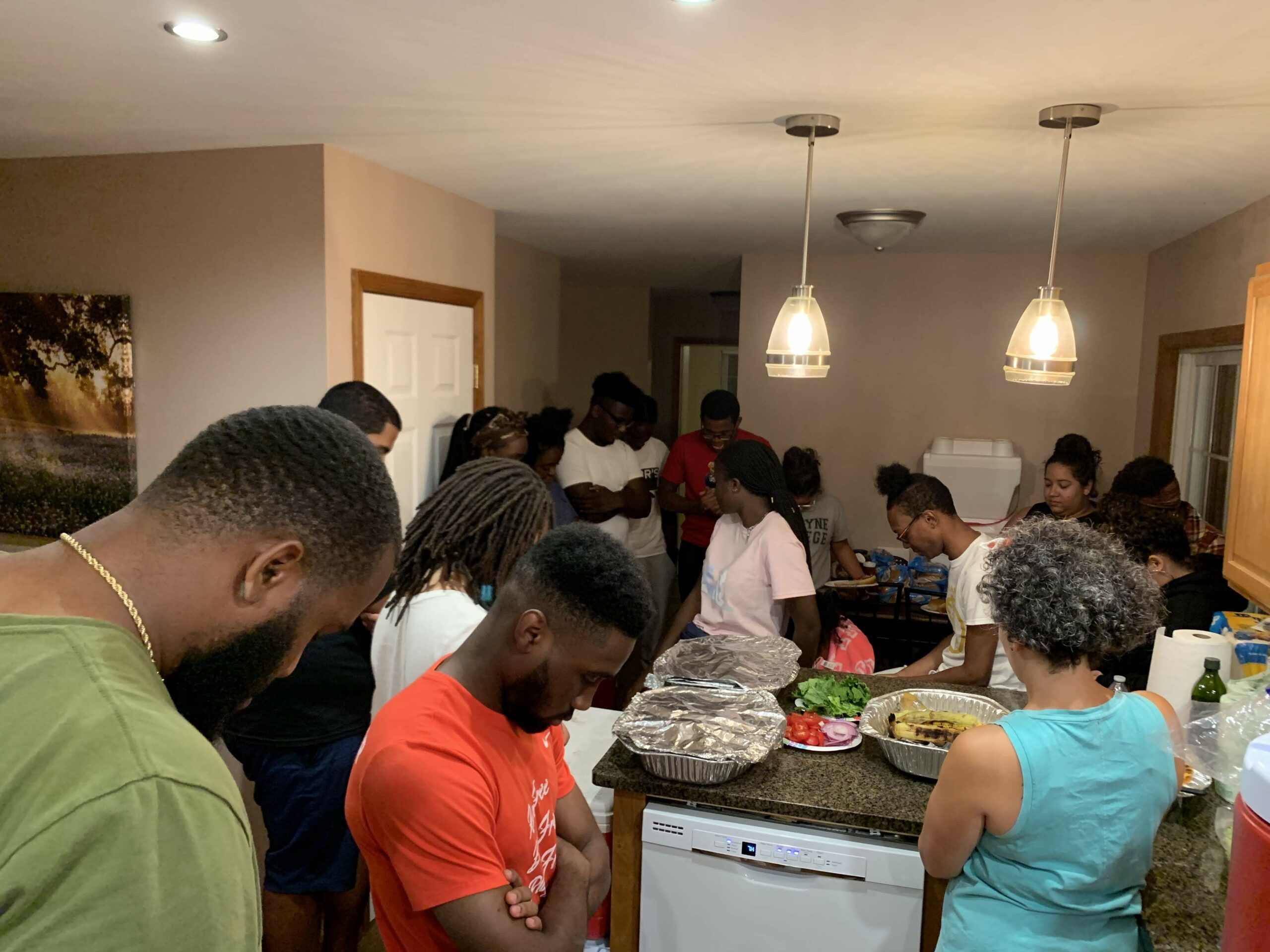 STUDENT LIFE & RESIDENTIAL LIVING
In our unique residential program, scholars become a part of our community and for 5 days a week, live in our dorm-style residence halls. They are surrounded by a community of role-model staff and volunteers that work to provide enrichment and support. Our residential program offers a stable foundation for growth where scholars receive critical needs such as shelter, meals, supervision, and necessities. Under the guidance of residential staff,  the residence halls offer the structure and stability crucial to whole-person development.
We believe youth derive their energy and sustenance from exposure to nurturing environments that provide:
Inclusion in a loving community that meets youth where they are but sets high expectations
A feeling of "being home," with residential care as needed
Strong and supportive developmental relationships with adult mentors and peers
Stability, structure, and individualized guidance in small settings
Modeling of positive values.
Additionally, scholars participate in weekly art therapy sessions and are connected with outside counseling services as needed under the guidance of our Director of Wellness and Therapeutic Services.
EXPLORE NEXT DOOR ENRICHMENT
With the cultural landscape of NYC in our backyard, we encourage staff and volunteers to take advantage of the many opportunities for cultural enrichment throughout the city by taking scholars to exhibit openings, open mic nights, museum visits, and more.
SCHOLAR CIRCLE
Each week, all scholars meet collectively as a brotherhood/sisterhood and are led by program staff. The aim is to reconnect after the weekend, foster cohesion, support one another, share thoughts and ideas and begin the week as a grounded, connected community.
GUESS WHO'S COMING TO DINNER
A volunteer opportunity where guests from our extended network join the scholars for dinner at the dorm and share with them their experiences in high school and college, speak on their past and present career prospects, and impart any wisdom and insight to our scholars.
ADVISORY
Each week, scholars will meet in small groups for an activity led by their Advisor. Scholars may receive guidance on a wide range of topics including study skills, social problems, and outside-of-school learning opportunities. In addition to one-on-one conversations with a designated advisor, scholars may also participate in-group discussions or team-building exercises intended to build stronger peer relationships.
VALUE AWARDS
We present awards at the end of each quarter to scholars that most embody one of our core values: Compassion, Vision, Dignity, and Courage. We highlight excellence in our values through the areas of expression in Academic Achievement, Community Engagement, Global Fluency, Leadership, and Personal Actualization.
STUDENT LEADERSHIP COUNCIL
The scholars apply to be a part of the student leadership council in the role of "Residential Assistants" or "Program Assistants". The assistants are elected position voted by their fellow scholars.  RAs & PAs are leaders within the dorm and act as role models for younger students, hosts for prospective scholars and guests, and representatives of our program to our stakeholders and partners.
COMMUNITY DAY
During Community Day our scholars gather to have fun, connect and receive education in a specific area of focus. The monthly themes tap into political, personal, academic, and creative areas that push our scholars into new spaces and places. This is an effort that has been successful with deepening our scholar's connection to the work we do. ​All scholars and staff are present for the festivities!
The Boys Hope Girls Hope of New York Wellness Services Program aims to offer scholars and families a safe and confidential space to process feelings, experiences, and ideas as well as express themselves through art-making, collaboration, and interpersonal communication.
Through weekly scheduled one-on-one sessions, group projects including virtual art making and counseling and bi-weekly collections of therapeutic resources like yoga, breathing exercises, wellness apps and fitness videos. Scholar families are also supported through resources and referrals.
INDIVIDUAL SCHOLAR SERVICES
Regular meetings with scholars are available either weekly or bi-weekly upon need, referral, or request. Outside referrals can and are always made in communication with parent/guardians.
FAMILY SERVICES
Quarterly Parent Workshops are offered and available to any parent desiring additional support in various topics covering teen themed issues and how to dialog in them.
Family Therapy sessions for acute or ongoing communication issues, conflict resolution, and connectedness are available upon need, as well as referrals for outside therapeutic services. The goal is to offer families exactly what they need individually and personally, both within and outside of Boys Hope Girls Hope.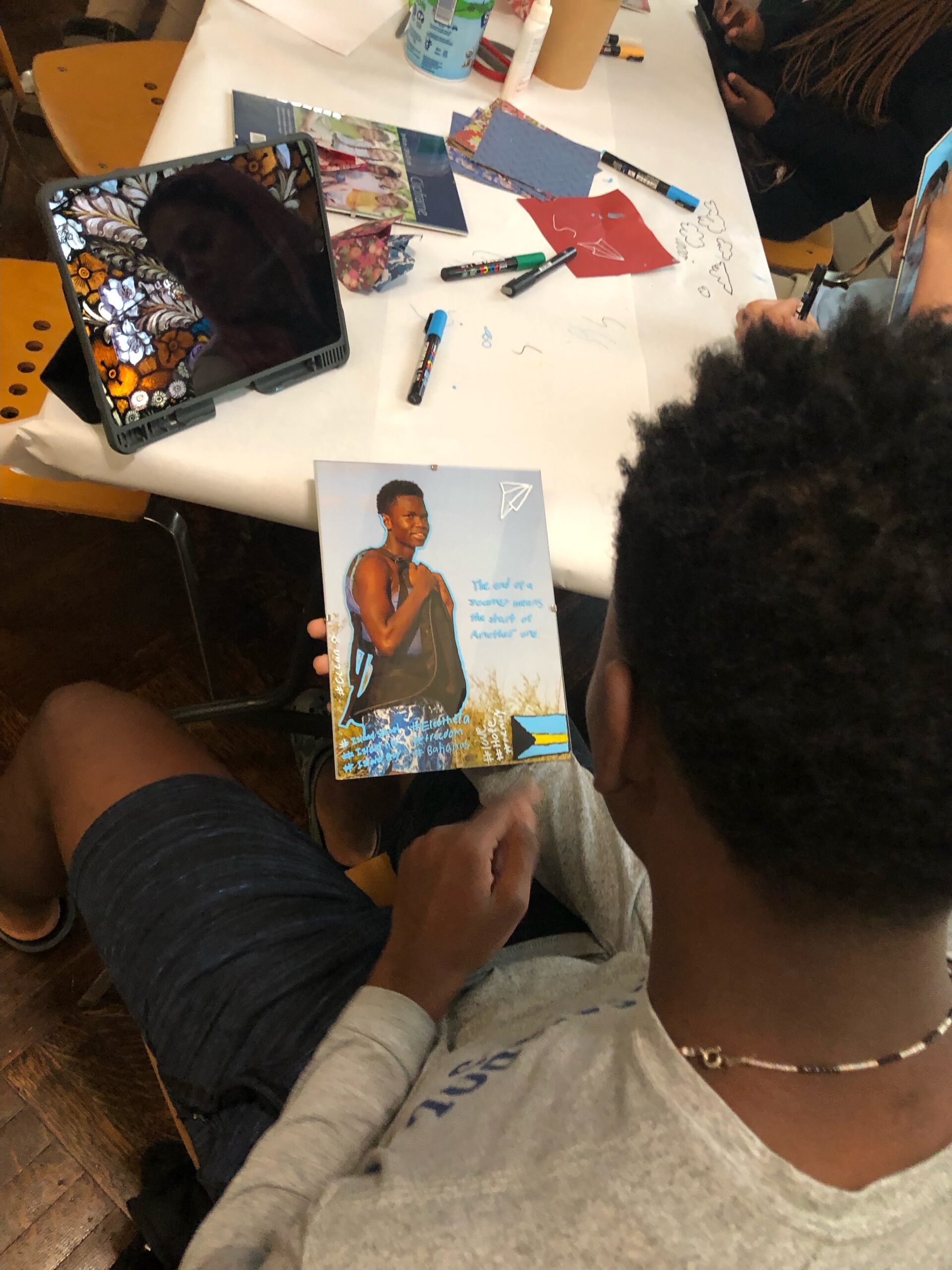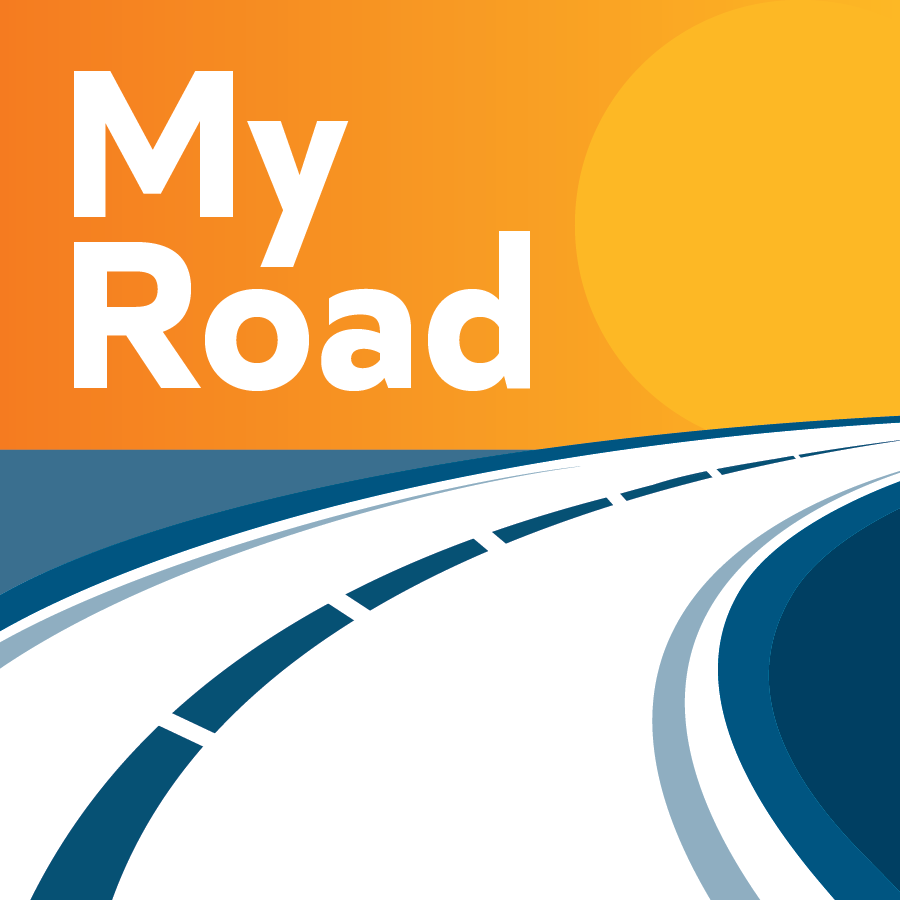 My Road is Boys Hope Girls Hope's innovative online learning experience which consists of a journey of activities, assessments, and benchmarks that ensure scholars are developing academically, emotionally, socially, and spiritually in preparation for college, career, and life.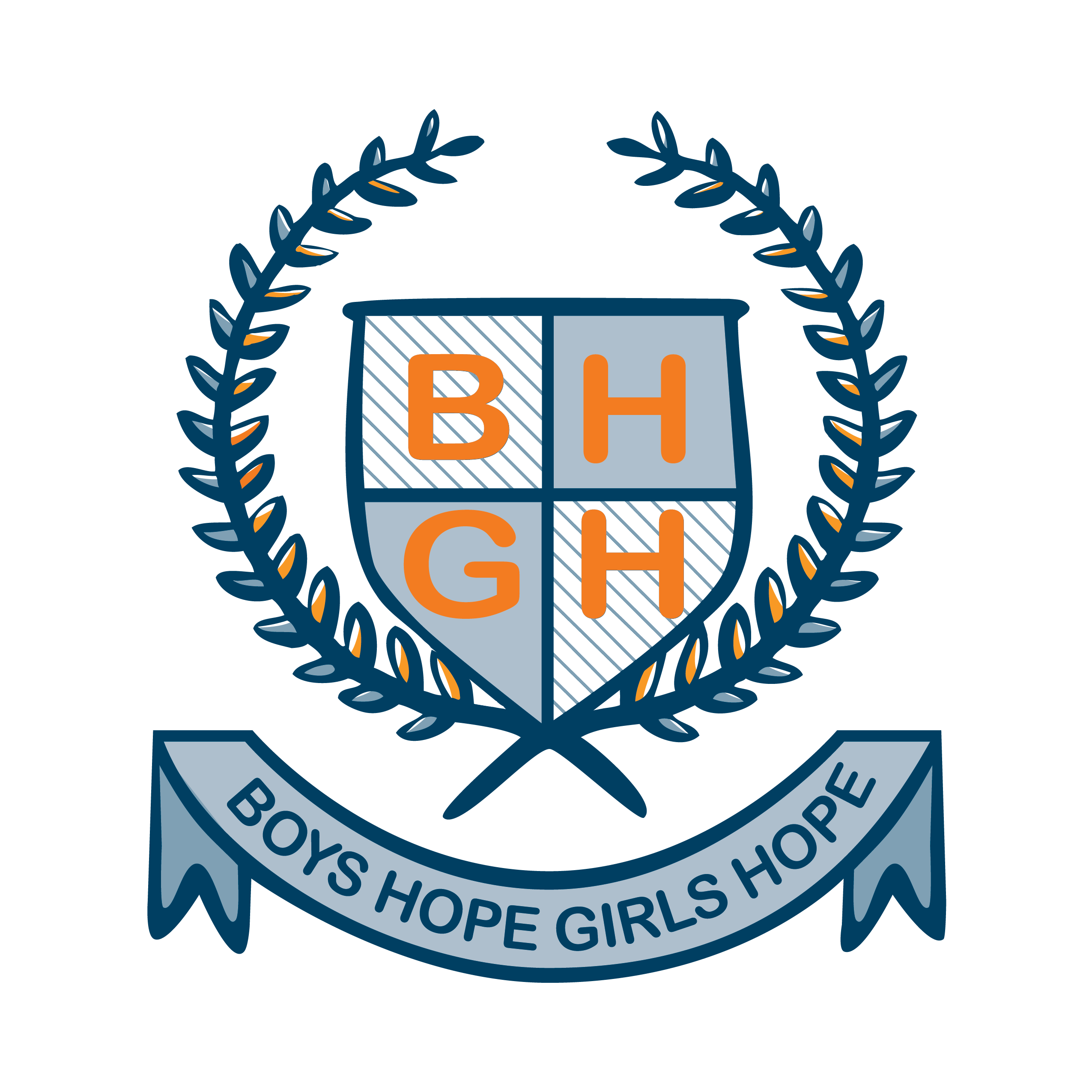 BOYS HOPE GIRLS HOPE ALUMNI
Graduates of Boys Hope Girls Hope programs across the affiliate network become members of the Alumni Association, a growing body of young professionals. Members are active in their local communities and Alumni Association Chapters, promoting awareness of Boys Hope Girls Hope, building a strong network of alumni connections, and offering opportunities to get involved.
To get involved with the local alumni chapter or to find out more about alumni resources, please email us at [email protected].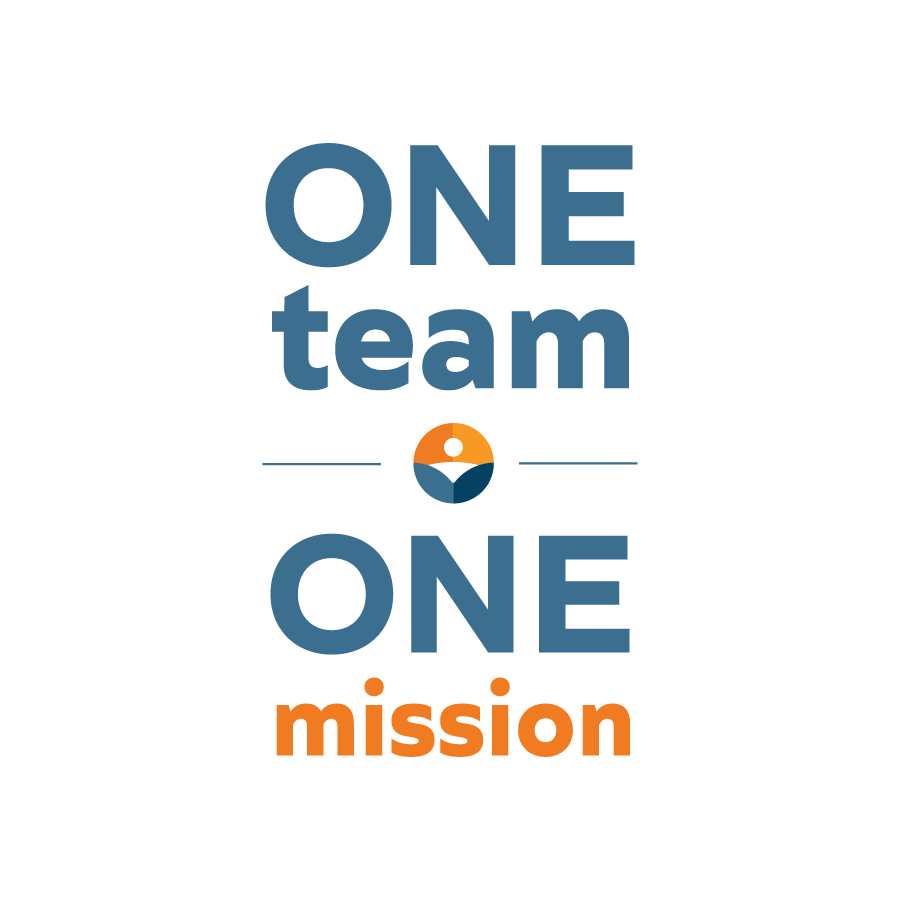 THE BOYS HOPE GIRLS HOPE NETWORK
There's power in numbers.  As a part of the Boys Hope Girls Hope Network, our scholars benefit from programming, resources, partnerships, research, scholarship funds, and shared best practices.  Our program uniquely offers a combination of deep local impact and the benefit of diverse international perspectives and interactions.  Our scholars, collegians, alumni and team members come together with other impact-driven individuals, maximizing opportunities to share, support, solve problems, and serve.
Our Network includes Boys Hope Girls Hope Network Headquarters and 16 affiliates in the US and Latin America.  All Boys Hope Girls Hope affiliates ascribe to the same research-supported Program Model and Theory of Change.  We're proud of the support, and connections we receive from our Network!